Last week's Northern Manufacturing & Electronics Show may very well turn out to have been the most successful to date. Early estimates indicate that the third edition of the event, now firmly embedded in the UK's industrial calendar, attracted around 2,900 visitors over both days, an increase of some 5% on last year.
The show has very quickly come to personify the North's unique blend of pride in both its industrial heritage and its contemporary capabilities: Exhibitors Serious Engineering • @Seriouseng Tweeted: "The North is a hive of engineering talent & we're proud to be part of it". Joining them in a celebration of the best of Northern engineering was an incredible variety of the latest technologies and engineering services from an equally diverse range of suppliers, both large and small. Mazak showcased its SMOOTH technology; a technique which the firm says has revolutionised the way its machine tools perform 5-axis and contouring operations. Amongst other technologies on show on the Amada stand, including its Fabrivision quality laser scanner, was an alternative tooling option on its popular long stroke machine, the HFE M2. Waldmann launched its new LED machine light, the Mach LED Plus at this year's show. KUKA Robotics were on hand to discuss Industry 4.0 and showcase its range of automation solutions, while @igusUK showed its 3D printer & filaments alongside its array of cable and energy chains.
For visitors Constant Manufacturing, the Trumpf stand proved the highlight of the show. On its blog, the firm writes "One of the highlights of the show was the Trumpf show-piece stand. Demonstrating a working press brake (TruBend 3100) and CNC punch machine (TruPunch 2000) which certainly got the visitors attention as most would have heard the punch before you saw the beaut in action! It's a smaller, more compact, version of our CNC punch machines (a 3000 and 5000), and was in full swing demonstrating the range of tool options, scribing options and automatic part drop shoot (all functions on our punch machines)."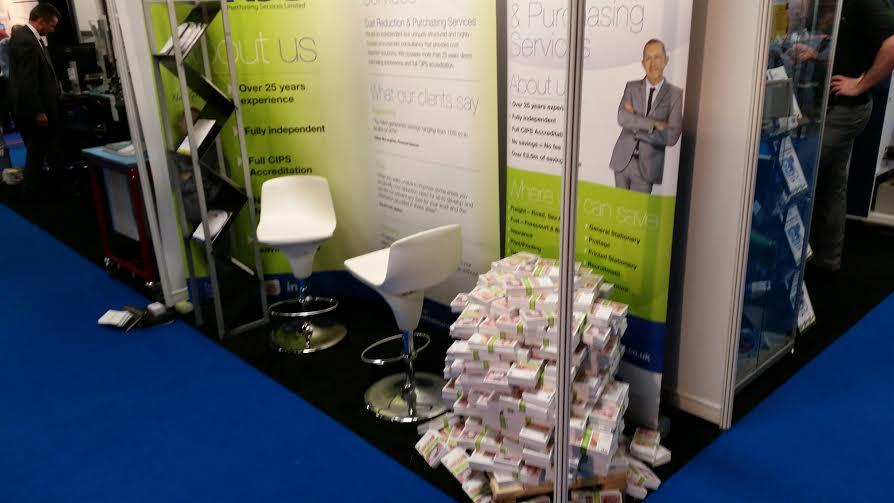 Something else that grabbed visitor's attention was £4 million in cash stacked on the NJG Purchasing Services stand. Well, perhaps not £4m in actual cash, but certainly real enough to create an eye-catching – and, it appears, successful – illustration of how much cash the firm has saved its clients.
European Circuits were one of many electronics firms kept busy over the two days, shamelessly tempting visitors to its stand with the enticement of shortbread and those ties The PCB specialists offer design, manufacture, SMT/PTH assembly, test and product assembly from a single location, and was a UKTI Export Award Winner at Subsea Expo 2014.
Connector specialists Lemo presented its latest small diameter, waterproof, push-pull multi-pole connectors incorporating its original Lemo push-pull latching connection technology. The T-Series connectors also have an inner shell and additional sealing to provide protection against water ingress to IP68 level when mated. Hermetically sealed sockets also available for full sealing of enclosures when unmated.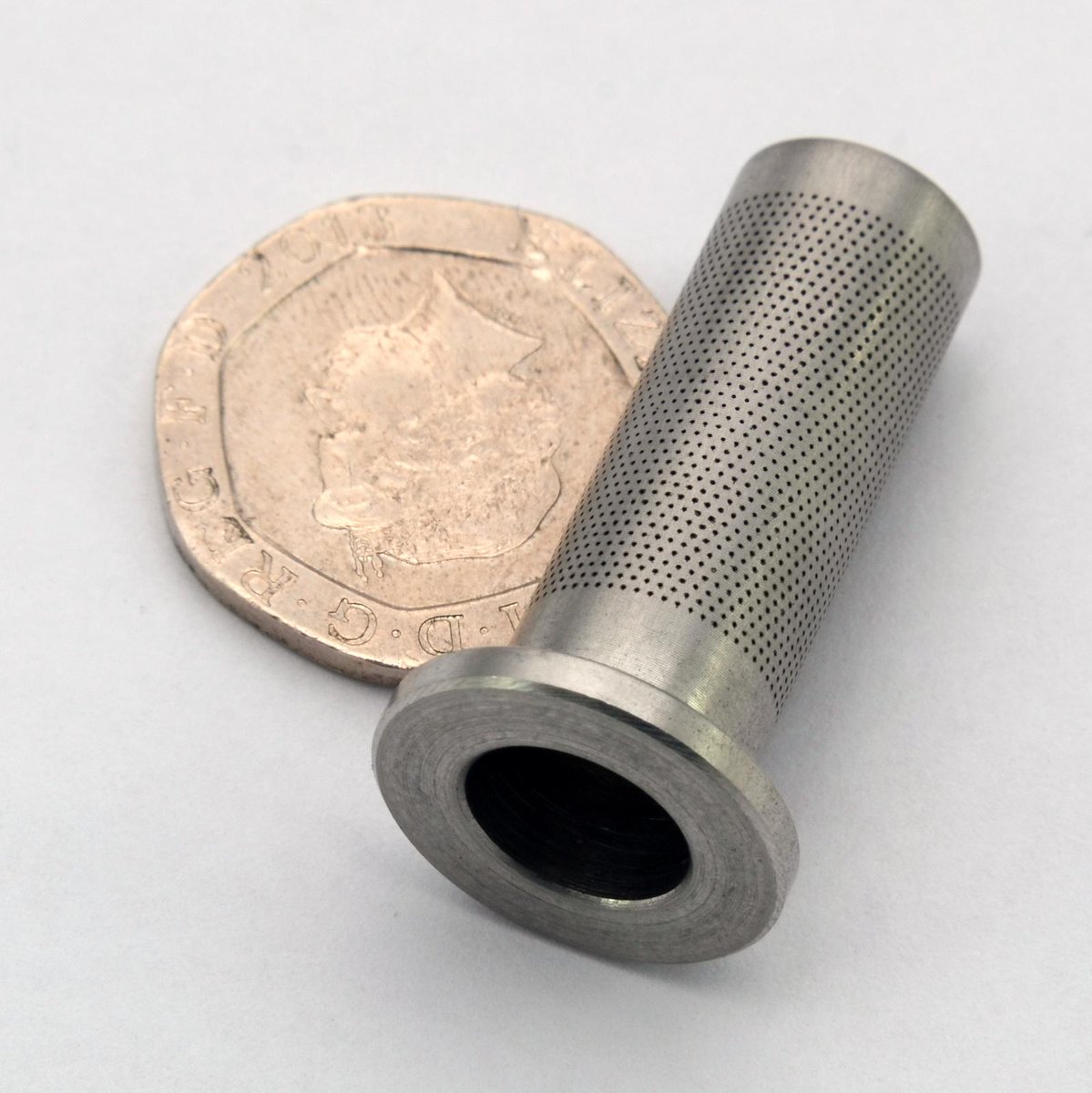 Also small but beautifully formed were the remarkable examples of precision laser manufacturing in metals on the Micrometrics stand. The Lincoln-based firm provides quality precision lasered components to multiple market sectors across the UK,Europe & USA. Also supplying the export market, Darian Global Sourcing launched a new sheet metal fabrication service at Northern Manufacturing 2015. The addition augments its existing offerings of machined grey iron and steel castings, pressure die-castings, forgings, CNC machined items, pressings and stampings to the UK and German market.
Schnelldorfer Maschinenbau demonstrated a model Elena 1000-II-D60 TIG seam welding system which can weld tubes with length up to 1,000mm and diameter down to 60mm. The Elena longitudinal seam welders weld longitudinal seams on metallic components. Most models feature PLC-based industrial controls, including program storage and remote diagnostics. David Coaster, Business Development Manager, commented "We are very happy with the show. We sold a machine this morning! – it's a wonderful show, we will be coming back next year"
Many other organisations have already rebooked for Northern 2016. Among them, STEGTA – The Salford and Trafford Engineering Group Training Association. The organisation has been assisting firms and young people with apprenticeship schemes since 1966, helping thousands of youngsters into an engineering career. As well as advising firms on setting up apprenticeship schemes, John Whitby & Ian Parker of STEGTA also delivered a seminar session on the various government support schemes open to companies wishing to invest in apprenticeships schemes.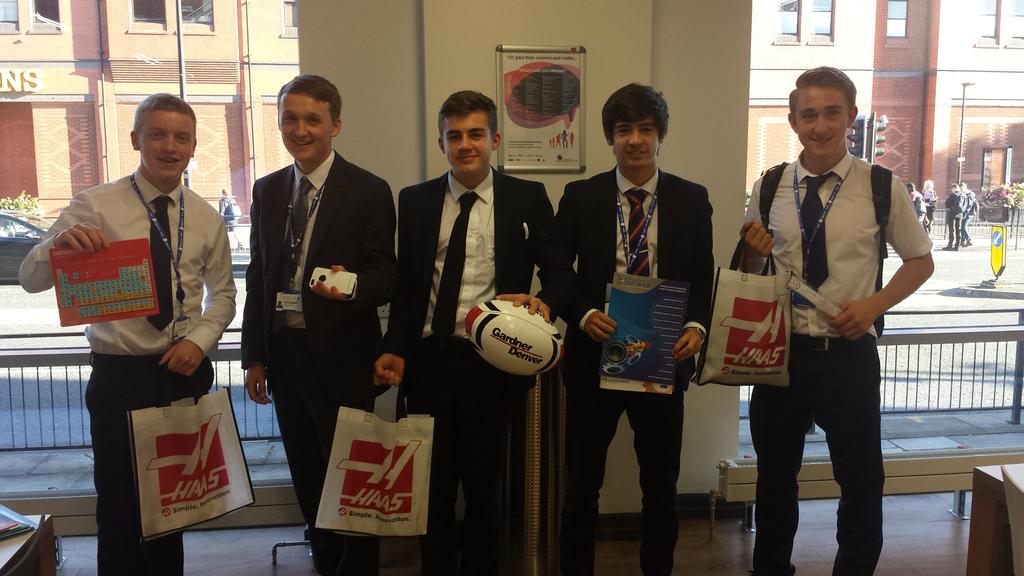 One such group of budding future engineers – A Level Product Design students from Wigan UTC – clearly had a productive day at the show!
With the successful culmination of Northern Manufacturing & Electronics 2016, focus now moves to Southern Manufacturing 2016 in February. Next year's show will once again be a three-day event, and is expected to draw over 800 exhibitors from all over the world to FIVE, Farnborough from February 9th to 11th.
More details on the show can be found at www.industrysouth.co.uk All news stories from the show will be posted here and on our official Twitter feed @industry_co_uk
Follow us to keep up with all the latest news.